Experience Immediate Back Pain Relief.

A hands-on approach to chiropractic to help achieve your health goals.
Trusted and top rated Chiropractors & Physiotherapists at your service from Healthworks
With a team of experienced team, our chiropractic treatment covers:
Back pain

Slipped disc

Neck & shoulder pain
Sports injuries
Scoliosis
Stroke recovery
Knee Pain

Wrist Pain

& More
Chiropractic Treatments We Offer
Chiropractic Adjustments​
The "Chiropractic Adjustment" as it is commonly called, is the key element in the treatment of the spine and the extremities (i.e. knees and ankles). The chiropractic adjustment works by restoring normal joint function and position. If a joint is not functioning in its optimal range of motion, surrounding joints and tissues will have to compensate by altering their position and range of motion.
Each adjustment is part of a prescribed care plan designed to restore alignment, balance and mobility for better posture and spinal health.
Diversified Chiropractic Technique​
A gentle hands-on Chiropractic Technique used to restore joint mobility and to reduce pain levels in both the spine and extremities
The Diversified Chiropractic Technique (DCT) is the most commonly used adjustment technique by chiropractors. It is characterised by a high-velocity, low-amplitude thrust. DCT is differentiated from other techniques in that its objective is to restore proper movement and alignment of spine and joint dysfunction.
Our Chiropractors also offer the Drop Table Technique and Activator Method.
Your First Chiropractic Session
Say goodbye to your pain. Healthworks has helped many of our patients move and sleep better.
What to expect during your first session
1 on 1 consultation with our certified Doctor of Chiropractic/Physiotherapy.
A Deeper understanding of what is causing your pain & how we can relief it
Personalised plan to bring you from pain to recovery.
Non-surgical & non-invasive treatment.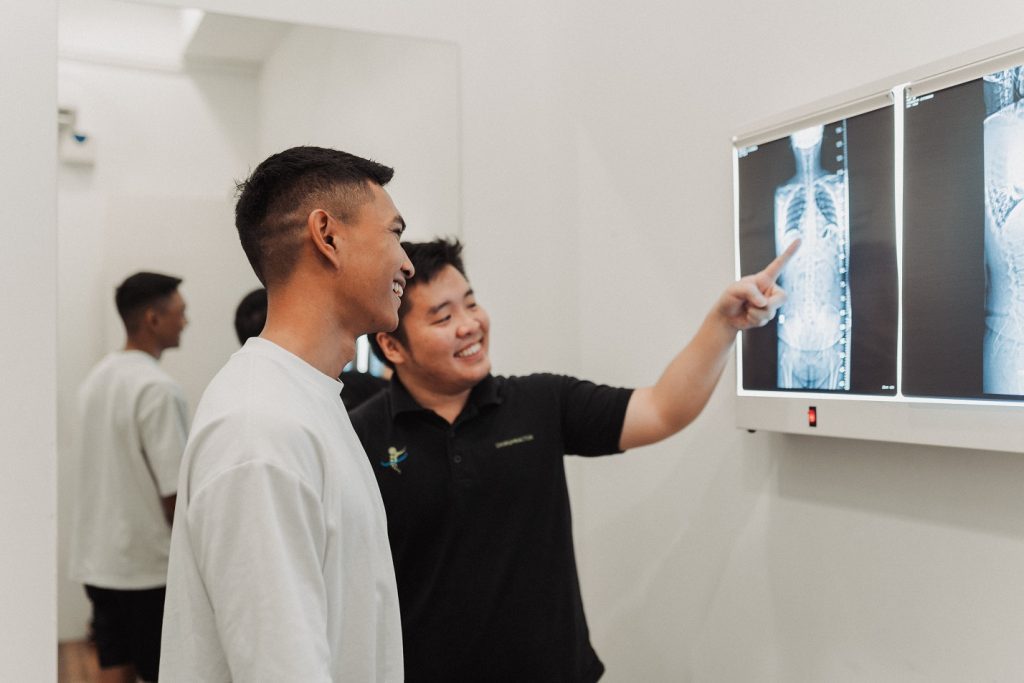 Let's Get Your Back Pain Checked and Relieve It
Check out our team or book an appointment today for a full diagnosis with our trained professionals.
Dr. Samantha Ong
Dr. Lucas Ong