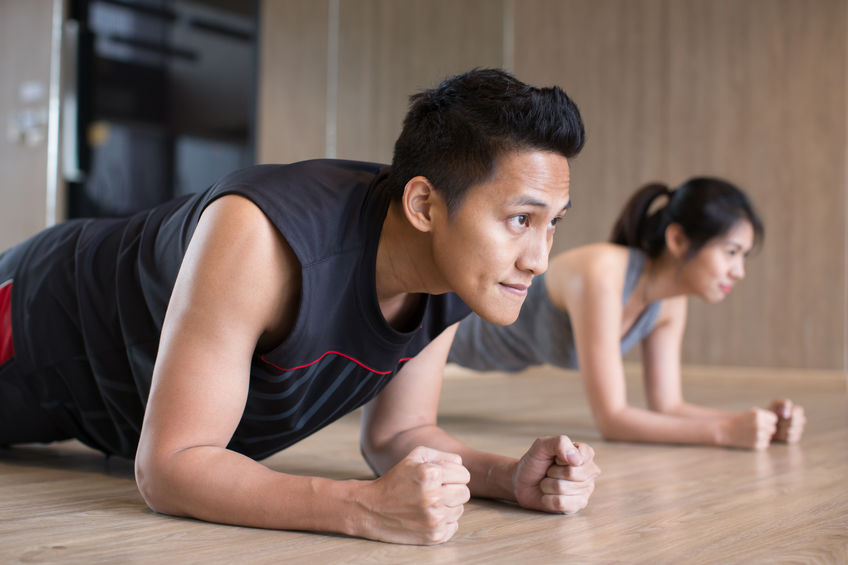 Spinal Exercises: How and Why?
Exercises should be a regular part of our daily activity and weekly routine. As a chiropractor, we always advise our clients to maintain a healthy lifestyle and physical activity is a habit that we constantly encourage.
There are many benefits such as healthy muscles, bones and mobile joints. It also helps us burn calories and increase endurance. Exercising also has immediate benefits such as better sleep at night, better skin and a better ability to cope with stress and the demands of daily life. In a long term perspective, exercising can reduce the risk of heart disease, diabetes, high blood pressure and high cholesterol. All this leads to a reduce risk of dying prematurely and becoming obese.
A common question posed by clients is how often they should engage in physical activity, what is considered an intense exercise or something lighter and more casual. We is recommended that you engage in activities for at least 30-60 minutes a day for 5 days a week. We always remind clients that it is not necessary to exercise for an hour straight. Even a 10-15 minute session 4 times a day, is equally as effective.
When it comes to the intensity of exercising, if you are able to speak easily, it is considered a light to moderate exercise. It is good to try to raise your heart rate but again, it is not necessary. Having some light cardio and then moving to postural, spinal exercises is ideal. This prepares your muscles for exercises and keeps the blood flow active.
Another common misconception is that exercising should be intense and difficult from the start. Do not over stress your muscles and joints! This is how injuries occur! I always recommend that clients start at an easier pace and with lighter weights. As your coordination improves, so will your balance, overall muscles tonicity and movement patterns. This is a much better way to approach and start exercising.
A simple/basic workout routine for your spine can consist of
1. 'Dead Bug' exercise: same side and opposite side X 15 times
2. Bridging: hold for 30 secs X 3 times
3. Squats: 10 times
4. Planks: 30 secs X3 times
5. Side planks: 30 seconds X3 times
This is a skeleton spinal workout routine for the most beginner of clients. You should try to do this set twice a day. As time goes on and as your form improves, you can slowly add weights, increase the number of repetitions and the intensity (how long you would hold a position).
If you have questions or would like to start exercising but have a concern regarding your spinal health and posture, you can always give us a visit. At Healthworks, we will love to help you find a routine tat suits you and your needs. Till then, happy exercising!